Head Halter - 1050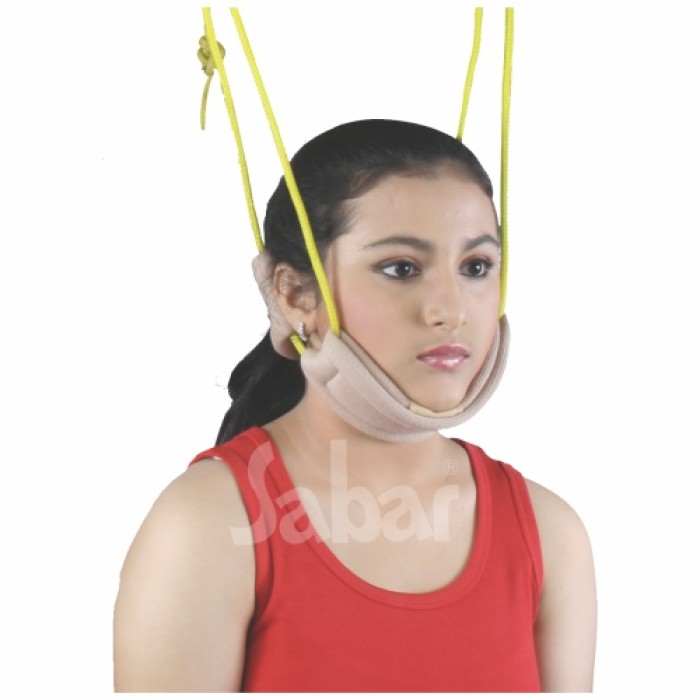 Head Halter - Cervical Traction Belt :
Sabar Head Halter is a Physio Therapy Traction Device, intended to apply uniform and balanced Traction to Cervical Spine.
Note :
For Applying traction to Cervical part of the spine, Use Head Halter along with Traction Kit.( P. Code : 3150)
Use Head Halter in case of chronic neck pain from Cervical Spondylosis, Disk Prolapse, Whiplash Injury, Torticollis.




Helps relieve muscle spasms in the neck and shoulders, and to relieve the pain of pinched nerves in the cervical region.



Sewn with best quality cotton stockinette along with foam as padding for effective, controlled and comfortable traction application.




Required length of Nylon Braided Cord.




Easy application and removal.
Size :
Universal
Note :
Consult your doctor before use.