Elastic Rib Support - 4025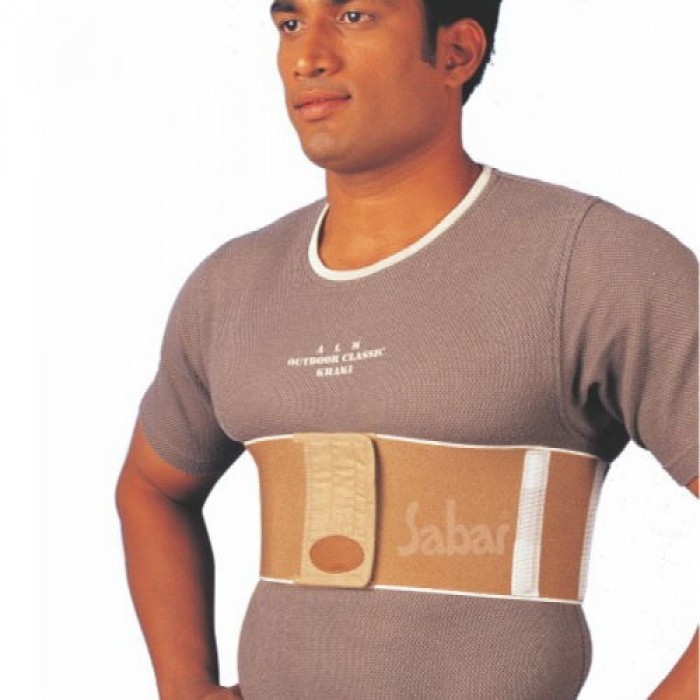 Sabar Elastic Rib Support belt :
(With Splints) is a specially designed support to provide firm & stable support to the affected rib area. It has Splints embedded within for optimum firm compression and support.
Sabar Rib belt is a thoracic support which gives adequate compression and restricts sudden expansion of rib cage following surgery and fracture.

Provides firm and stable support to injured ribs and torso.

Allows comfortable breathing, helps reducing pain and promotes healing.

Sabar Rib belt is constructed entirely with 125 mm elastic fabric allows comfortable breathing and helps to reduce pain.

Has removable splints at sides for adequate compression to full ribcage.

Has hook and Loop fasteners for easy fixing.

Is easy and inconspicuous to wear.


Is available in attractive beige colors.
Sizes :
Product is available in 70, 80, 90, 100, 110, 120 cms.
To order correct size measure circumference of chest. ( R
efer the sketch shown in the product image gallery section.
)