Pelvic Traction Belt - 3100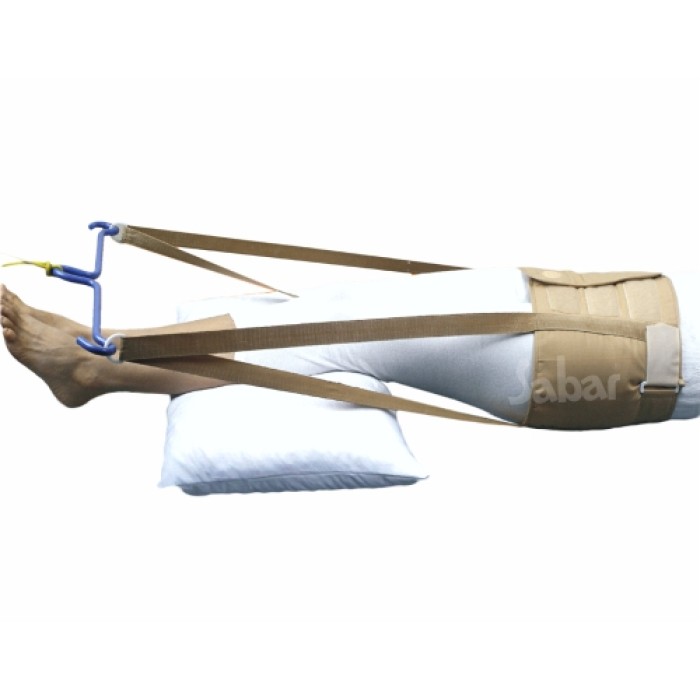 Pelvic Traction Belt :
Sabar Pelvic Traction Belt is a Physiotherapy Traction Aid Products intended to apply uniform and controlled traction (Pull) to the Lumbar, Sacral, Thoracic part of the spine, (Use this Belt along with Sabar Traction Kit - P. Code 3150)
Application :

Use Pelvic Traction belt in effective and practical treatment of lumbo-sacral spondylosis and for patient suffering from lower back pain.


Use to give traction in lumbar and sacroiliac region for normal alignment of the vertebrae and restore normalcy.
Salient Features :
Pelvic Traction Belt is made from foam padded durable cotton cloth, for patient's comfort.

Contoured shape with special 'V' fitting with Velcro arrangements at both the sides at pelvic region for better grip.

Hook and Loop closures for easy adjustment and removal.

Two sturdy straps with heavy 'D' rings help to give traction.


Hand / Machine washable.
Sizes :

Available sizes are 70, 80, 90, 100, 110, 120 cms.
For ordering correct size, measure circumference of waist 5 cms (2"inches) below navel.
Note :

Consult your doctor and use as per his guidance.