Tubular Elbow Support - 2060 - (Pair)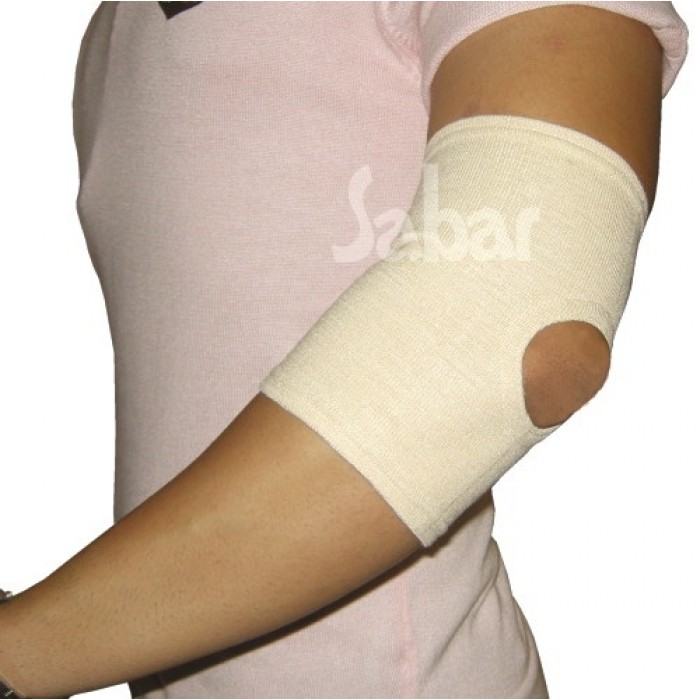 Sabar's Tubular Elbow Support
provides therapeutic support an warmth, and it is ideal for sports injuries and injury prevention. We have a selection of tennis elbow supports specifically designed to be worn while playing sports, which will help to protect against further sport injuries.
The elbow support will help with injuries such as tennis elbow, golfers elbow, bursitis, and tendon relief.
For therapeutic and post operative treatments in Arthritis, Sprains, Strains, Tendinitis and Bursitis of Elbow and forearm.




Helps relieve pain from muscular overuse caused by work, sports or injury.




Ideal for sports and athletic activities and hard work.




Provides Compression for weak or over stressed Elbow.




Minimizes chance of Elbow injury in sports and other activities.
Four way expandable Tubular type Elastic provides mild support to the Elbow.




Made from cotton Based surgical elastic, Helps to increases blood circulation by retaining body heat.




Available in Beige colour.
Sizes : Product is available in S, M, L, XL sizes.
To order correct size, Measure circumference at elbow
(refer the sketch shown in the product image section)