Bio-Magnetic Knee Belt - BM 170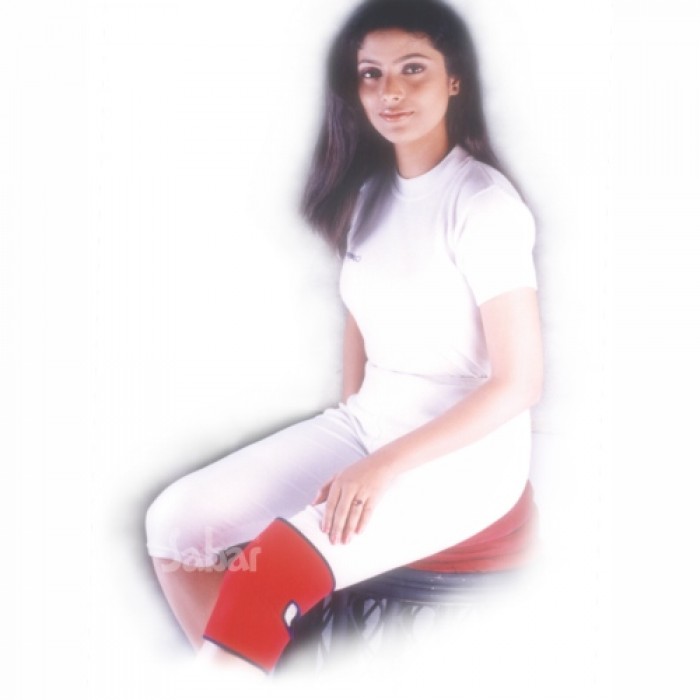 Sabar Bio Magnetic knee cap

:
Sabar Bio-Magnetic Knee Cap is specially designed to target the painful, inflamed knee areas. Some research suggests the inclusion of magnets into the supportive neoprene may help wounds heal up to 50% faster! Furthermore, the strategically designed & positioned shape helps to centre your knee.
Sabar Bio-Magnetic knee support is fully adjustable for best fit, movement, support and relief. No wonder this therapy is so popular with professional and amateur athletes alike. It may help get them back on the field or onto the track faster.
This is very useful for Arthritis Gout Rheumatism and pain in the knee.

Can be worn throughout the day for maximum relief.

Sewn in unique and attractive Blue and Red velvet cloth for comfortable use.

Specially designed with 35 mm Diameter x 2 mm thick 7 nos flexible magnets, having required magnetic power that is magnetized in specific magnetic pattern for greater results.

Light in weight and inconspicuous in use.


Packed in attractive see through blister pack and product info-card.
Size : Universal - One size fits all.
* Improvement is a continuous process, hence actual product may vary from the picture shown.